We've helped provide West Midlands Screenwriters Forum with a brand new flyer graphic for their website and marketing.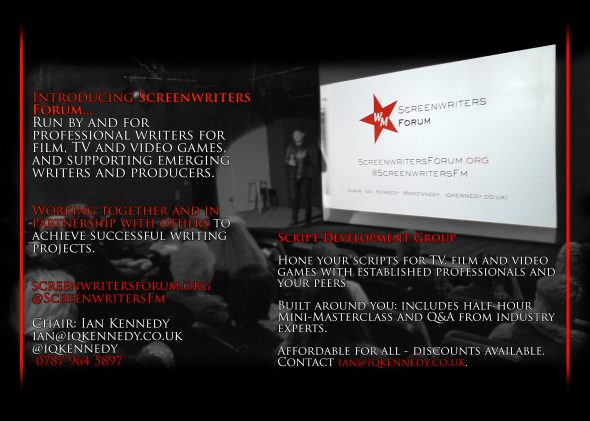 In providing this new flyer graphic, we oversaw 2 young people on work experience who generated much of the design for us to complete the job and print them up professionally at A5 size.
Click in the image to see it in full size and quality, or visit the Screenwriters Forum website to see how it looks there!
You can commisssion something like this for yourself by emailing info@friendlycratives.co.uk